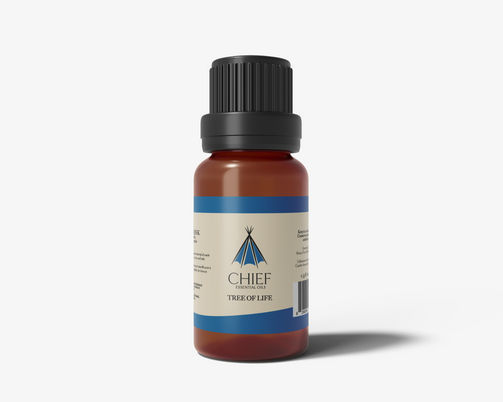 Cedar - Maaschiisk
Cedar - Maaschiisk
Regular price

Sale price

$18.00 CAD
Cedar – maaschiisk –

 

cèdre

 

–

 

thuja occidentalis

The northern white cedar is a shrub to small tree, heights can reach 20' to 40' tall and 10' to 15' wide. Northern White Cedar (Thuja occidentalis) is a member of the Thuja genus, which is a part of the Cupressaceae (Cypress) family. Its trunk is often twisted, strongly tapered, and frequently divided into two or more direct stems. Its branches are short and nearly horizontal which sometimes forms almost impenetrable thickets because dead branches are very stiff and persistent. The bark is gray to reddish-brown, separating in long, vertical, narrow shreddy strips. Its leaves are scale-like and are green to yellowish-green and grow flat. It is native to the north, northeastern, and eastern United States. Predominantly in cooler climates. In Cree territory, cedar is often located along rivers and lakes. It is not a common tree, so the harvest is limited.

This oil is 100% pure all-natural therapeutic grade oil. Use with caution. 

DISTILLED PARTS: Needles, branches, twigs, bark, and cones.

EXTRACTION: Cree traditional harvesting, steam distillation

PROPERTIES:  The primary chemical constituent of the leaves of Northern White Cedar is thujone. Although the precise content varies based on extraction methods, most samples contain 65% thujone (with alpha-thujone being the bulk of thujone content, followed by beta-thujone). Other compounds such as isothujone, fenchone, sabines, alpha-pinene, borneol, camphene, and limonene. 

Thuja occidentalis is also rich in coumarins, flavanoids, tannins, and proanthocyanidines. Northern White Cedar has antioxidant, antibacterial, antifungal, antiviral, antipyretic, and insecticidal properties. 

USAGE: The Cree people of northern Quebec have known the Cedar tree to have many practical and medicinal uses. Cedar is offered to the sacred fire during sweat lodge ceremonies, burned during prayers and when boiled, can purify indoor air, and be used for cedar baths. As a tea, it can help to reduce fevers, rheumatic symptoms and relieve symptoms of chest colds and the flu. It is said to contain chemicals that may be able to fight off viruses.

These chemicals have been known to relieve quite a few health issues, including respiratory tract infections, bacterial skin infections, cold sores, osteoarthritis, trigeminal neuralgia, etc.

Cree Traditional CEDAR TEA
Use with caution and/or as needed. One cup in the morning, and one cup in the evening. Add a bit of honey. Cedar leaves and branches have been traditionally used by First Nations as medicine to treat chest colds, fevers, coughs, headaches, fevers, headaches, and flu-like symptoms. Cedar leaves and branches are a stimulating expectorant, to use when the lungs are incredibly damp when breathing is hard, and illness is acute. Asthma, bronchitis, and pneumonia are prime cases to use cedar tea.

Directions:  Bring 12 cups of clean or distilled water to a boil then add about 2 cups of cedar leaves, simmer for 15 minutes, then filter before drinking. (Using a coffee filter is good for this.) Drink half a cup in the morning and half a cup in the evening. Drinking cedar tea opens up the pores and eliminates sickness very effectively when the body breaks into a sweat. Cedar tea is a great source of Vitamin C.

A few drops of these essential oils into air diffusers to bring the same vibrant fresh fragrance of the bush right into homes.       

INDICATIONS: Essential oils are a potent concentrate of active ingredients, which is why just a few drops are enough to exploit their powerful potential. Their use must therefore be done conscientiously and in accordance with the indications. The use of essential oils is not recommended for children, pregnant or breastfeeding women.



Couldn't load pickup availability