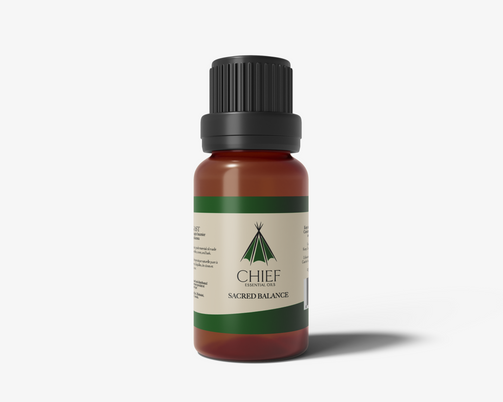 Balsam Fir - Eenast
Balsam Fir - Eenast
Regular price

Sale price

$14.00 CAD
Balsam Fir -Eeenast - Sapin baumier

 

-

 

Abies balsamea 
The balsam fir tree is a native evergreen well-adapted to the cold climates of the northern United States and Canada. It has a symmetrical spire-like crown, a shiny dark green color, and a spicy fragrance. 
This oil is 100% pure all-natural therapeutic grade oil. Use with caution. 
DISTILLED PARTS: Needles, branches, twigs, and cones.
EXTRACTION: Cree traditional harvesting, steam distillation
PROPERTIES:  The main chemical constituents found in balsam fir are Beta-pinene and Alpha-pinene, which both contribute to its cleansing abilities and beta-phellandrene.
A Cree traditional recipe on how to prepare tamarack medicinal tea: Harvest tamarack branches and bark following traditional and eco-friendly protocols.  Cut branches into smaller pieces and place in a regular teapot with four cups of distilled water.    Bring tamarack branches to a boil for about 5-10 minutes or until you smell the fresh aroma - or until the desired strength of your tea.Strain tamarack branches and enjoy your tea. Drink cool or warm with honey, maple syrup, as desired. Recommended amount: Maximum 4 cups/day.        
INDICATIONS: Essential oils are a potent concentrate of active ingredients, which is why just a few drops are enough to exploit their powerful potential. Their use must therefore be done conscientiously and in accordance with the indications. The use of essential oils is not recommended for children, pregnant or breastfeeding women.
Couldn't load pickup availability