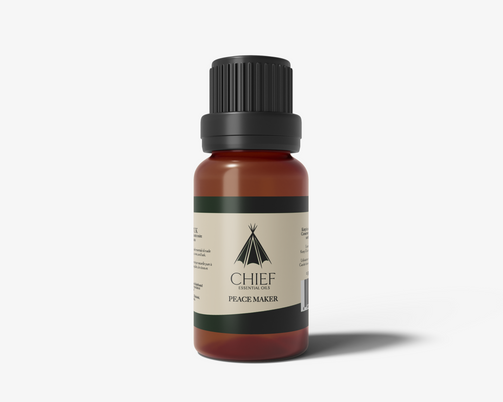 Black Spruce - Eenaatuk
Black Spruce - Eenaatuk
Regular price

Sale price

$14.00 CAD
Black Spruce – Eenatuk – épinette noire - picea mariana

The black spruce tree can thrive up to the edge of the tundra. It is a coniferous species able to withstand some of the harshest climates anywhere. Black spruce also called bog spruce, swamp spruce, and shortleaf black spruce, is a wide-ranging, abundant conifer of the northern parts of North America.
The fresh and lingering fragrance of freshly laid black spruce or balsam fir boughs in our traditional lodges have always brought peaceful calmness and sacred balance into our people's lives and deepened their respect and gratefulness for all nature's resources and the Creator's sacred gifts of the land.

This oil is 100% pure all-natural therapeutic grade oil. Use with caution. 
DISTILLED PARTS: Needles, branches, twigs, bark, and cones.
EXTRACTION: Cree traditional harvesting, steam distillation
PROPERTIES:  The essential oil composition is turpentine-like with the predominance of α-pinene and β-pinene followed by hydrocarbon monoterpenes β-phellandrene, 3-carene, and limonene. Hydrosol's composition is rich in oxygenated compounds with α-terpineol, trans-pino-carveol, terpinen-4-ol, verbenone, borneol, and pino-carvone. These black spruce bark essential oils differ in composition from those from needles, which are commercially available and rich in bornyl acetate.
USAGE: Historically and traditionally our Cree people have used black spruce for firewood, building traditional lodges, toolmaking, bark gum, branches, needles, and cones for natural medicine purposes. When boiled, extracted water, oil, and paste from the tree bark were used as antiseptic to cuts and wounds. These oils were externally used to treat headaches, muscle aches due to physical strains or arthritic pain, and respiratory difficulties. The gum on the bark of the trees was chewed to quell hunger during long hunting treks on the land.
Nowadays, one can put a few drops of these essential oils into air diffusers to bring the same vibrant fresh fragrance of the bush right into their homes.         
INDICATIONS: Essential oils are a potent concentrate of active ingredients, which is why just a few drops are enough to exploit their powerful potential. Their use must therefore be done conscientiously and in accordance with the indications. The use of essential oils is not recommended for children, pregnant or breastfeeding women.
Couldn't load pickup availability